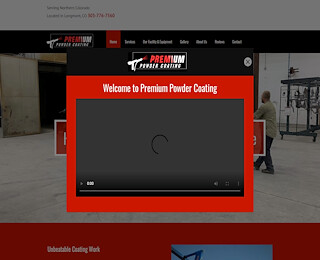 Metal is one of the most common building materials because it is resilient and will last for centuries with proper protection. However, despite its strength, metal will still have a lot of wear and tear and be the subject of corrosion and many other environmental damages.
Powder coating is one way to ensure the longevity of metals because it forms a barrier against degenerative elements. You can also use this coating method to add any hue to the surface and maintain a great appearance and a long lifespan. We are a unique powder coating company because we offer more than colour and protection – the team focuses on providing superior customer service and improving the quality of the application with the style or branding of your picking.
Should You Look Into Custom Powder Coating?
What You Should Know Before You Buy Powder Coating Online
The essence of powder coating is that it is an alternative to traditional painting, which means it will offer many of the same benefits, including the extra perks that make it a superior choice. Typically, powder coating is applied with a nozzle spray with a negative charge to ensure the colour adheres to the surface. The metal is then placed in a high-heat environment so the powder melts and bonds to the surface more. Letting the powder sit and melt for its entire duration means the layer will have a smoother adherence, and the entire item will look and function better.
A lot of other steps go into applying the powder coating, including pre-heating the surface and using solutions that ensure the product has more integrity for a longer time. We know the ins and outs of the process and will effectively and quickly help add custom colours and designs to make your metal look better.
Benefits Of Custom Powder Coating Metal Products
A Wide Array Of Styles To Shop Powder Coating Colors
Each of our clients has a reason behind their choice of powder coating, and they often have preferences for the colours and custom styles. We use complex and specialized coating products and systems with more than 20 colours to meet the rare and unique needs of your powder coating finishing.
We are continually investing in new color combinations and design styles, hence we know we have all the right resources to bring to light all of your branding styles.
Faster Application
High-quality powder coat technology has come a long way, and we are now enjoying automatic robotic systems that are capable of processing a lot of colors at the same time, and creating entirely new shades at the same time. Our automated application method takes less effort, repetition and manual work, so we should be able to produce all of your appealing colours in much less time.
The diverse assortment of colours and shades are helpful when you have a rare style or branding pattern, but be confident that we have mastered our craft and can build up any look effortlessly.
Are you ready to begin your custom powder coating project? Contact us online to book a consultation on custom color powder coating match or for a free estimate.
Premium Powder Coating
+1 303-776-7560
1850 Lefthand Circle
Longmont CO 80501 US