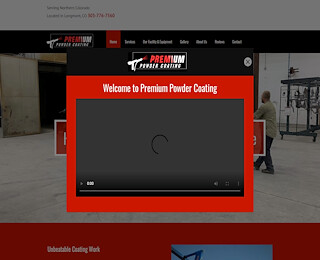 Metal fabricators are pillars in the construction industry, but they are not void of specific problems that eventually make them corrode and weaken. Correctly finished metal fabrication should enhance the aesthetics and make the final pieces more valuable.
The advent of metal fabricators happened in the early to mid-90s, with the invention of powder coating in the late 1960s. Scientists found a way to improve the appearance of metal fabricators and lower the harmful environmental impact.
Raw metal has a lot of drawbacks, most of which are dangerous to the structure of the building that uses it as the core of its structure. Metal fabrication started years ago when Smith's men realized they could produce better results with colour coatings. They invented ways to paint, spray and cover the metal with viable solvents that would withstand the harshest weather elements.
What Is Metal Fabrication Powder Coating?
Powder coating in Denver is one of the latest coating methods, and it serves to protect the metal from environmental damage by UV light, water, salt and sun damage. Scientists discovered they could use powder coating for all climatic conditions and went ahead to invent more acceptable and more effective means for uniform coating and extended longevity.
Knowing that powder coating requires a particular coating process to produce excellent results may be necessary. The process is vital to be completely free of water because you depend on the electrochemical effects for the powder to stick better. The powder bases can be anything from epoxy to polyester, acrylic and polyethene.
Should You Consider Powder Coating In Metal Fabrication?
We have perfected our art in metal coating and can work with many complex geometric shapes and custom colours. You can use our services to coat metals in different industries, including household appliances, construction and vehicle manufacturing. We maximize the effect of the fabrication process with decorative appearances of your choice and the best resources we can get to make the results more premium and durable.
How High-Quality Powder Coat Compares To Other Methods
Powder coating offers considerable benefits over other methods because of the following reasons:
It is more environmentally friendly and does not use harsh chemicals for the pigment additives and drying process
The dry powder used in powder coating does not contain volatile organic compounds, which are harsh elements that are declared harmful by several environmental bodies, including EPA
Our powder coating method uses less equipment and consumers fewer raw materials, which means it is less harmful to the environment and is better for an economy that is working to maintain the value of its natural resources.
There is barely any waste from powder coating processes because the product is expelled as a fine mist of solid particles and then dried in a closed chamber until it is fully cured.
Should you shop for powder coating colours? Powder coating will continue to grow in size because it is proving to be the better economical and environmental option. Contact us to learn more about our specialized coating products and the estimate of a custom colour powder coating match for your application. 
Premium Powder Coating
+1 303-776-7560
1850 Lefthand Circle
Longmont CO 80501 US