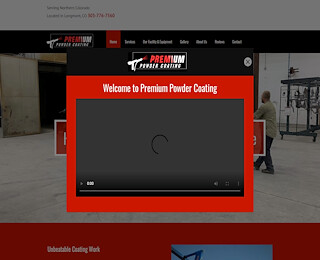 Powder coating has a lot to offer for both professional and residential projects. This coating method was invented to protect metal surfaces against the abrasive nature of weather chemicals. Now, you can use powder coating for its functional and aesthetic value, which means it can also be used as ordinary paint for branding and styling reasons.
You should be able to achieve any colour or design you want when working with a professional who has the right skills and tools. There are highly specialized ways to make a coating get the colour, texture and gloss you want, and this requires we use specific tools and dry paints to produce resilient and perfect results.
All About Custom Color Powder Coating Matching
There are thousands of powder coating colours in the market today, so you do not have to restrict yourself to a limited selection despite the complexity of your design. We can mix all these different colours to produce an even more specific colour; in other words, there is no limit to the hues and textures achievable with powder coating. Some unique coating colours include:
Bottle green
Chrome
Wood texture brown
Matte black
Silver
Colours can take on different finished to be different than the next one, and it is our job to be as accurate as possible so you can achieve your style.
The only disclaimer is that different colours and dry paints will produce different results, which means that you should consider the use of the item before you pick the colours. An example is that epoxy powder coatings are highly resistant to chemical corrosion, but they do not have protection against UV radiation. You can use these colours for metals inside a building and away from the sun's radiative rays.
How To Choose Or Buy Powder Coating Online
Colours
Solid colours do not need a lot of consideration because you will get what you see. It is easy to achieve solid colours with both light and dark tones, so work with us to find the perfect brightness and shade for any colour of choice.
Finishing
The finishing can be matte or any gloss level between 5 and 90. A higher gloss level will often shine more and last longer, but we must be careful because some materials do not hold gloss finishing for too long.
Special Effects
Metallic special effects can be about using multiple colours, adding shimmer or loud sparkles to make the metal more noticeable. There are also transparent special effects that let the underlying colour shine through with a smooth application.
Texture
The texture is slightly more challenging to choose because some will reduce the coating's longevity and create a wrinkled or rough surface. You want the kind of texture that has an even appearance throughout the application and can withstand weathering while still marinating the original appearance.
How do you choose shop powder coating colours for these applications? Shop coating powder products on our site today for small DIYs, or let us know if you need an estimate for professional and high-quality powder coating.
Premium Powder Coating
+1 303-776-7560
1850 Lefthand Circle
Longmont CO 80501 US