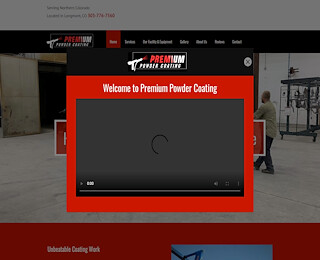 Painting metal should never be your undertaking when so many other better, faster and more effective solutions exist. Our top choice is the use of powder coating because it delivers exceptional results and effortlessly lasts ten times longer than any paint ever will.
Are you ready to buy powder coating online? Powder coating offers precise results with more efficiency and has few application stages, which means it should take a short while when you work with a professional.
There are thousands of ways for powder coating companies to coat metal. Still, powder coating is taking precedence in the market because it has various powder varieties that are versatile in different architectural settings. Each powder has a different characteristic, and the technician must use the right techniques to produce the proper appearance and functional results.
Common Types Of Coating Powders
Epoxy
It is the earliest powder coating and is still rampant in the market because of its excellent resilience and durability. It adheres well to many different metals and will work even better if you prep the surface thoroughly. However, epoxy can take a back seat because it does not have a lot of resistance against UV sun rays and therefore is only applicable for indoor metal structures or as an undercoat and primer.
Polyester
These offer great value and are widely popular for metals that undergo mechanical stress. The two most popular polyester coatings are TGIC and non-TGIC coatings, which only differ depending on the presence of polyester.
This powder coating has more resistance against chemicals and physical impact. You can use it for metal structures out in the sun and never have to deal with peeling, yellowing, or cracking for decades or more.
So what is non-TGIC? They do not contain TGIC and will adhere to the metal more efficiently. The only disclaimer is that they are more prone to wear and tear if you add a thick layer.
Epoxy Polyester Hybrids
These share both epoxy and polyester compositions, meaning they have enhanced characteristics and are more cosmetically appealing. The combination of both allows for more functional properties. However, you must still be careful about exposing the item to harsh UV rays or adding an extremely thick layer than is necessary. The most common appliances using this coating include household pieces like shelves, interior lighting structures, furniture, washing machines, stoves and dryers, among many more.
Flouropolymers
These custom colour powder coating match powders have strong weathering properties and superior gloss and colour retention. You will find this one on everyday items that we often use or have a lot of exposure to the sun, including doors, windows, walls and rails.
Urethane
They have the same chemical composition as polyester but are much smoother and more robust against corrosion and chemical erosion. They make an excellent coating for decorative pieces with external architectural features, such as door knobs and car rims.
Premium Powder Coating in Denver has all of these and a lot more, and can you give guidance on how to buy specialized coating products for your needs. Contact us for consultation on the cost of high-quality powder coats and check out the site to shop for powder coating colours.
Premium Powder Coating
+1 303-776-7560
1850 Lefthand Circle
Longmont CO 80501 US