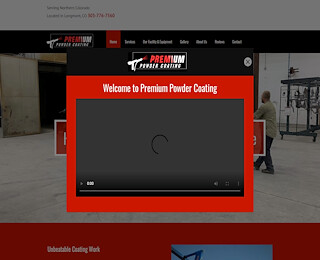 Powder coating has distinct benefits and is much more prominent when you compare them to an alternative like galvanizing. Both procedures share many similar functions, including preparations to remove oxides and grease so the surface can adhere better to the cured powder.
Galvanizing is limited to one colour – metallic silver, whereas powder coating is available in many different colours. We have advanced colour options that are achieved by mixing different colours to achieve a unique hue. The best way to achieve the best of both is to apply a powder coating on top of galvanized steel. Applying a high-quality powder coat on the steel creates a more refined finish with remarkable resistance against weather elements and chemical erosion.
Preparing Galvanized Steel For Powder Coating
You do not want to end up with bubbles on the surface because of the trapped air or iron phosphate on areas with iron coatings. The answer here is to use thorough preps to remove impurities and make the surface more susceptible to the powder. Check out the following suggestions on preparing galvanized steel for powder coating:
Treating the surface with chemicals or gentle heat to make the area more likely to hold onto powder and the colour hue
Following all the multi-step procedures of using a variety of solutions for the surface to look better, one of which is polyester powder because it has a better hold.
Main Concerns Of Powder Coating Galvanized Steel
The hot galvanized steel is a rather slippery surface to coat because the wrong application process will render everything useless. These surfaces tend to have poorer adhesion than most and may not cure as fast and efficiently as when coating ordinary metals. Here is a summary of why technicians have to be careful about coating this type of steel:
Bubble Traps
The bubble traps occur when polyester particles that touch the galvanized steel do not attach appropriately because of the temperature or structural differences. We avoid this occurrence by using a thick powder coating that will ensure the conditions are considerably stable throughout the surface and there is little to no chance of bubble formations.
Poor Attachment
The worst of the weaknesses is poor adhesion, which happens when the surface oxidizes before the powder gets attached. Note that the hot galvanized surface should be in excellent condition to prevent such happenings and allow for more quality results.
Bad Curing
Curing is putting the coated item into an oven so that the powder melts and attaches to the surface. Inadequate curing can be due to many different reasons, but the one affecting galvanized steel happens if the surface is too thick or there are underlying defects on the steel surface.
Do you want to buy powder coating online or get custom colour powder coating match services? Our team has worked with galvanized steel for a long time, and we know how to keep the surface clean, stable and in an excellent state with pre-heating and other kinds of products. Contact us online to get started with a consultation or for a free estimate before you shop for powder coating colours or specialized coating products.
Premium Powder Coating
+1 303-776-7560
1850 Lefthand Circle
Longmont CO 80501 US