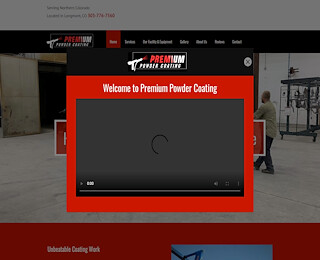 Are you looking for services to coat some items with galvanized steel? The most crucial step is finding a coating company that will thoroughly prepare the surface and maintain excellent standards throughout the process.
Our powder coating company has grown to become one of the most recognized since its inception about two decades ago. We have a detailed preparation process for success and an instructional guide that requires us to inspect each item you bring before we continue the process.
The Most Important Steps Of Powder Coating Near Me
Discussing With The Client
Communicating is the beginning of our work because we need to figure out precisely what we wish to achieve and how we can alter the process to address specific issues. We must know what designs and styles you are looking to get and how we can inhibit the treatments from achieving desirable aesthetics and long-lasting results. These results will let us know which steps we need to prepare for dross inclusions, skimming and duplex specifications, among many more, as detailed below.
The Process Of Assessing The Surface Of The Metal
Determining the metal's condition can take on many different processes, including using solutions that will reveal the exact metals and minerals used for the metal. We also seek to determine if the metal was exposed to weather and may need more smoothing and profiling. The common denominator is that new galvanized steel will not need as much work, while the opposite is correct because we want to ensure the surface is ready for the powder coating to stick.
Steel or metal exposed to partial weathering will still need some prepping so we can remove elements like dirt, grease, oil and dust, among many others. A buildup of Zinc will also need some degree of cleaning to prepare the surface for better bonding and adhesion.
Cleaning The Metal's Surface
Physical Cleaning
Cleaning the surface involves removing bumps and inorganic materials, then rinsing it out for the chemical cleaning process. These impurities are removed strategically because it is necessary to pull out the protruding bumps and runs them with a file or grinder before finalizing it with a chemical erosion agent to get rid of more delicate imperfections and non-visual issues.
Chemical Cleaning
Cleaning the metal with a chemical solution involves using alkaline or acidic solutions to eliminate organic elements that are unreachable with physical abrasives. These solutions are applied to the layer with a brush using gentle strokes and then rinsed off with plenty of water to eliminate any remaining chemicals.
Using Solvents
Finally, using solvents to clean the surface will often protect the surface against organic elements that stick to the galvanized surface.
Adding Profiles
Adding profiles with methods like sweep blasting or zinc phosphate will prepare the surface, so it has a firm hold on the powder coating. The following steps are to spray the powder on the item and bake until they are completely cured and ready for delivery.
Are you ready to begin with powder coating near me? Contact us at 303-776-7560 for consultation or an estimate.
Premium Powder Coating
+1 303-776-7560
1850 Lefthand Circle
Longmont CO 80501 US